Thermal Fluid System Layout From MultiTherm®
---
---
Double Drop Leg with Back Pressure Control on By-Pass

Expansion Tank Options
A blanketed expansion tank is recommended for systems operating above 500°F. A blanketed expansion tank can be insulated if necessary.

A Cold Seal Pot is recommended if the expansion tank operates above 140°F.
Dearator with Thermal Buffer Tank and 3-way Control Valve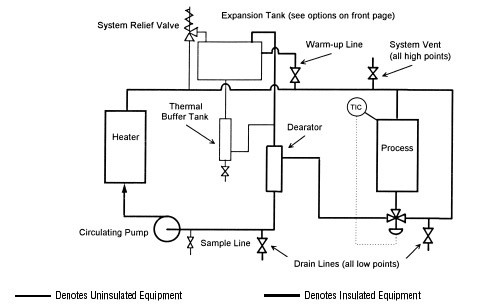 Process Control Options
For single user system, the process TIC can be used to directly control the heater. This eliminates the need for control valves which in turn can reduce system maintenance.


---